| | |
| --- | --- |
| Posted by LangdonRoad on April 12, 2011 at 4:35 PM | |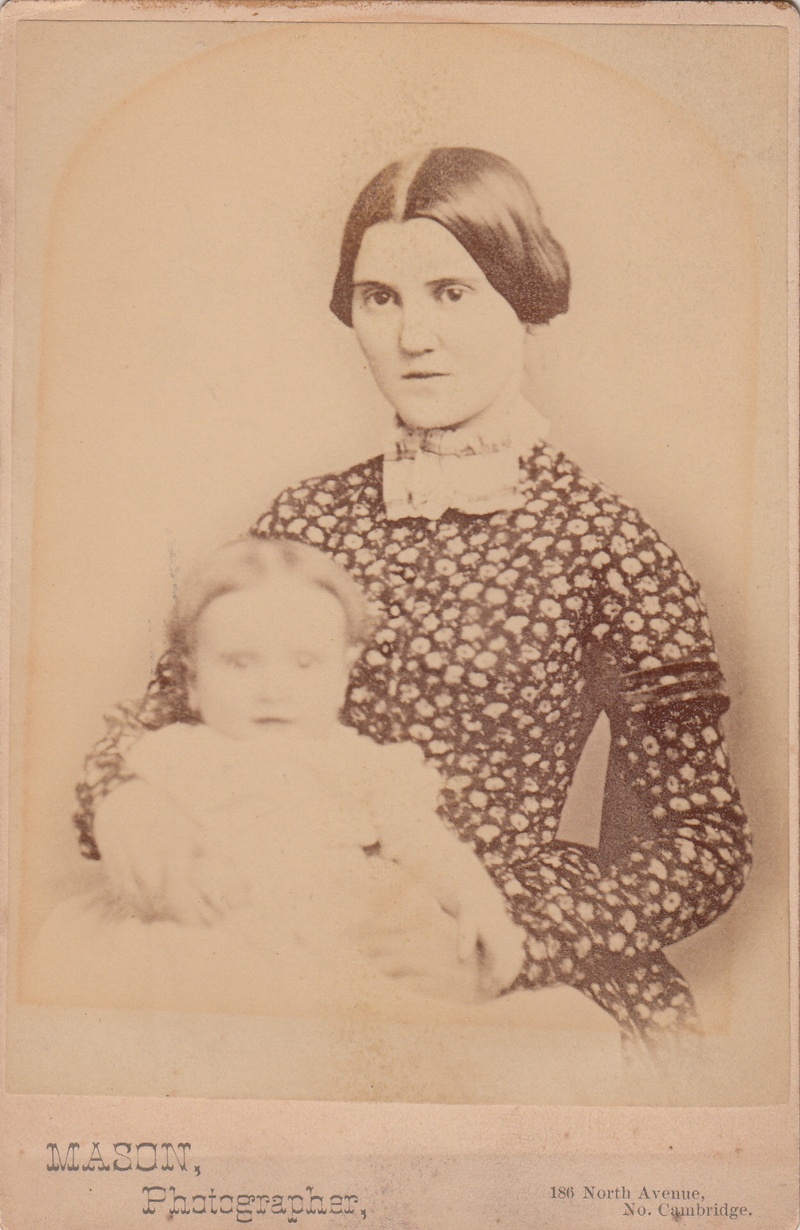 1880's Cabinet Photo of Antebellum Mother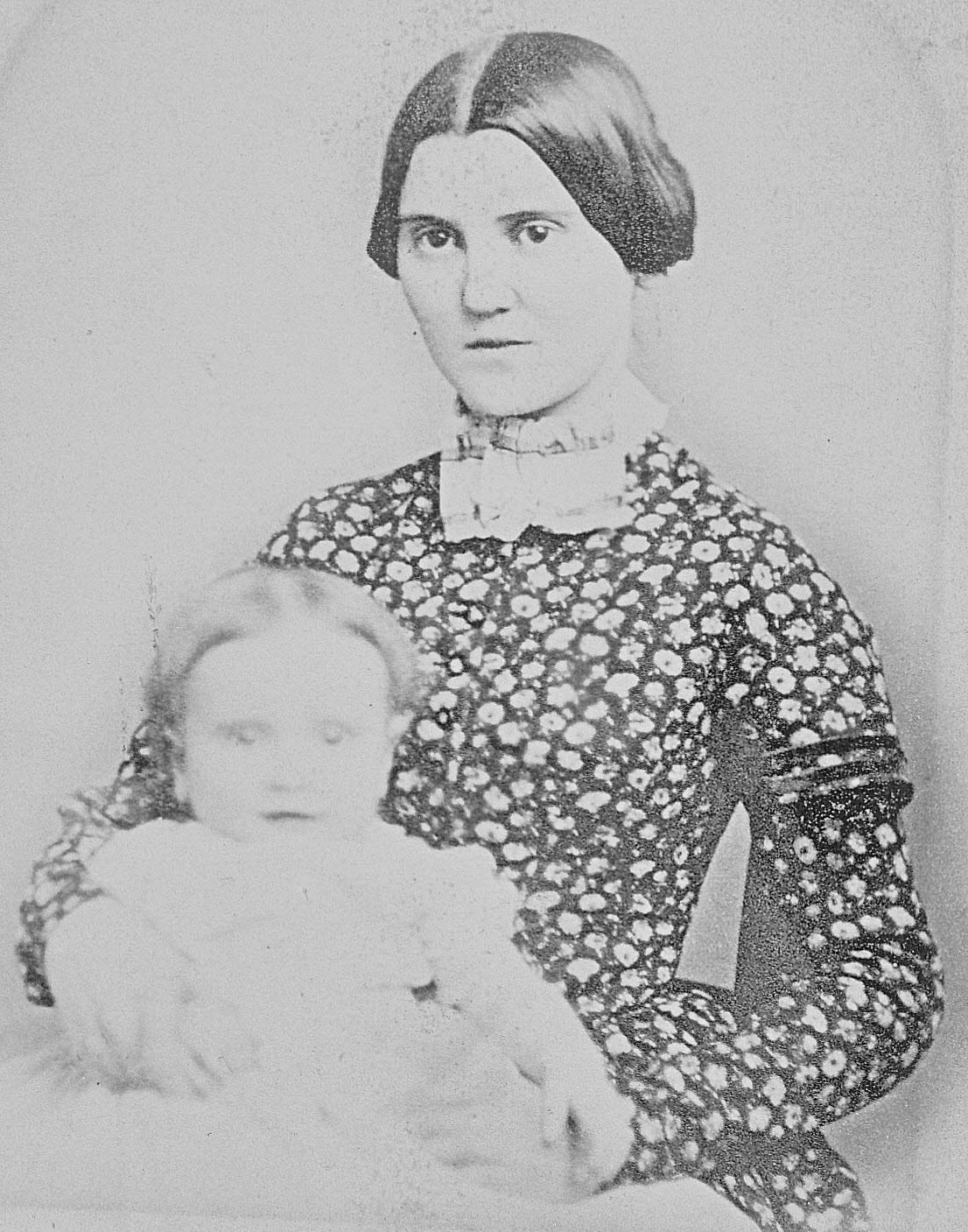 Image in grayscale
Authentic antique cabinet photo of a much, much earlier photograph of a young mother and her baby. Her cotton print day dress is a perfect example of the style so many reenactors want to achieve. The style of her hair along the face and covering her ears was popular in the 1850's and early 1860's, the AnteBellum period.
Someone would have commissioned Mr. Mason, the photographer, to make a copy in order to preserve the older image. Mason was active in Cambridge, Massachusetts at least in the late 1880's and later. Philip C. Mason was born 19 March 1852 in England. There are immigration records for him that indicate he became a naturalized citizen in the US District Court in Boston on 25 Oct 1887. He is listed at the 186 North Avenue in Cambridge, MA address where the above photo was made, in 1888 through 1890. At that time he was living in a house in Somerville.

This cabinet card is from my personal collection. The design of this dress has been part of my research into 19th century American fashion and garment construction.

I have studied this many times and I cannot tell if the baby is wild-eyed and blurred because it was in motion or if this is  post mortem. The mother's face tells me that the child had died. But it certainly is an unanswered question.  Many experts would say that it is a boy child because his hair is parted in the middle.
This cabinet photo image measures about 4¼ by 6 3/8 inches and the card board mount is off-white in color and has rounded corners. The photographer's name is under the image and the reverse is blank except for some traces of glue from being in an album earlier. Photo software has been used to enlarge the image to show details and gray scale.

Sources: 1888, 1889, 1890 Cambridge, MA City Directories and United States Naturalization Records Index 1791-1992 accessed through Ancestry.com.