| | |
| --- | --- |
| Posted by LangdonRoad on March 7, 2011 at 6:18 PM | |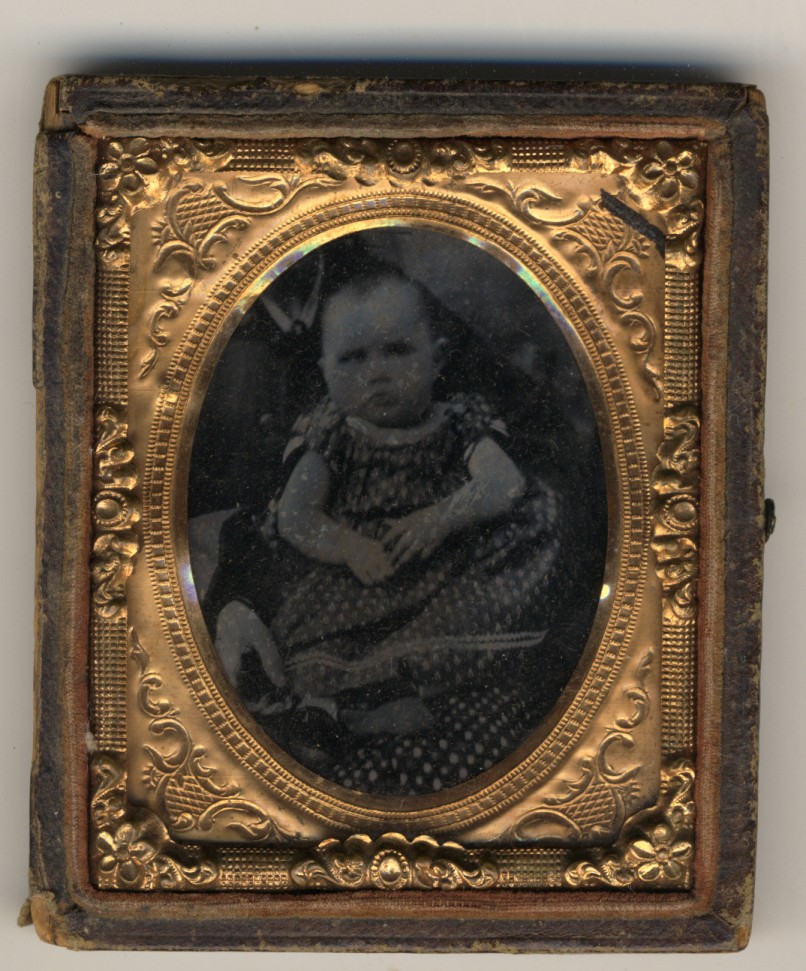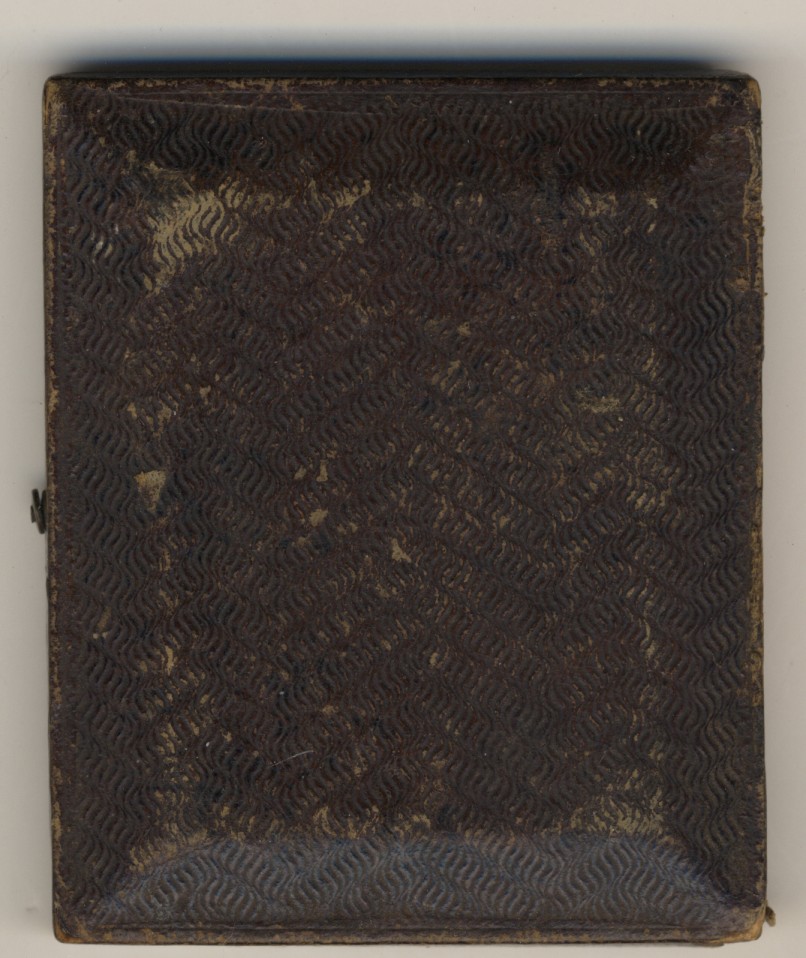 This is an authentic Civil War era half cased ninth-plate tintype or ambrotype of an infant. The 1850's medallion patterned dress ties at the shoulders and has a double row of ribbon trim at the hem. Mother may be wearing a medallion print, too. Both girl and boy babies wore gowns.
The image looks to be in it's original back half of the wooden case which once had a matching cover, velvet padding and a hook and eye. The slightly scuffed case measures about 2½ inches by 2¾ inches.
Often images are left undisturbed in the case in which they came to the collector. There is a risk of damaging components or worse yet, the plate itself. A magnet can be used to determine if an image is a tintype or an ambrotype, but the magnet has no effect through the case.
I couldn't stand the suspense of what might be in the case behind the picture. If the glass had become cloudy, it might  be hiding more of the image as well. I really wanted to see the surface finish and clarity. I gently lifted it out, tintype, glass, mat and keeper all together. Nothing written, stamped or labeled for identification. The back of the keeper is folded and can be bent outwards allowing the tintype, mat and glass to come out allowing them to be separated. The glass is clean and clear. It seems the tintype is in remarkably fine condition, the surface being undamaged. The undamaged back of the tintype is brown and brown backed plates were produced after 1870.
Hidden behind the brass mat is the person holding the baby! Using photo software I worked to further reveal the people in the picture. Yes, it's still a dark little cased image, but that image inside is full of life. The lovely young mother is adjusting her child's dress and feet. Her jacket has flared cuffs and a braid trimmed wide collar. Over her shoulder is one of the knobs of the back of the posing chair. It appears her hair is pulled back or upswept.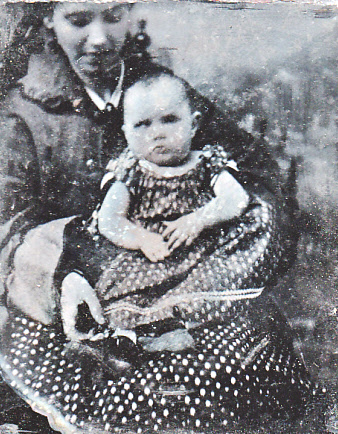 An irreplaceable picture from our past.

What have I accomplished by all of these actions? The darkened not well focused picture of a baby comes alive. If the mother were having her picture taken, she would have been looking straight into the camera. Here we have a happy young mother proudly posing her baby just as if it were yesterday.
How long ago was it taken? The fashions look like the 1860's or earlier. The tintype has a brown back which makes it 1870 or later, but it is likely a re-photographed copy of an earlier image dating back to the Civil War and possibly earlier. An irreplaceable picture from our past.