| | |
| --- | --- |
| Posted by LangdonRoad on May 1, 2013 at 8:40 AM | |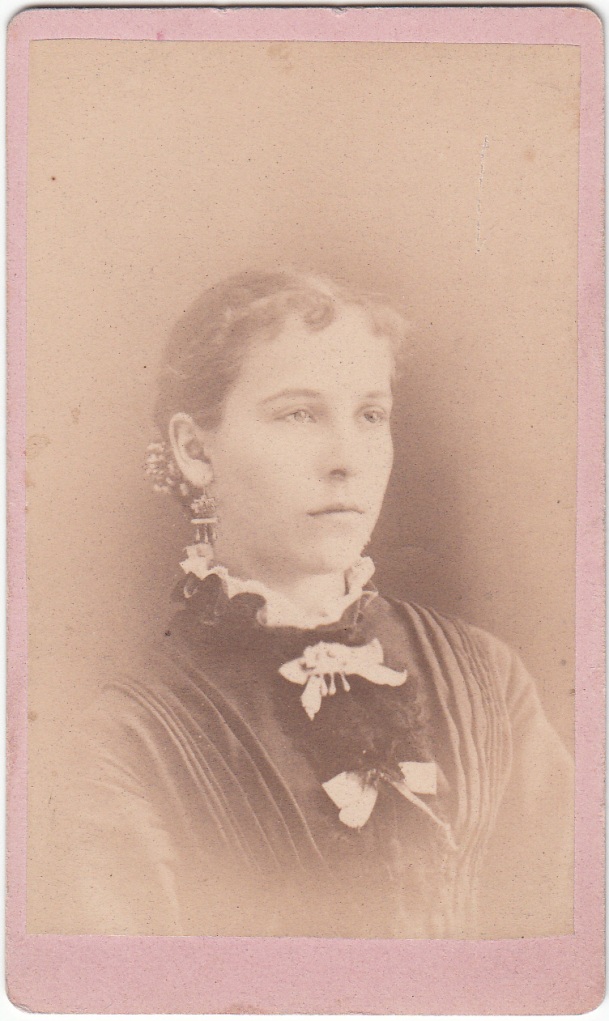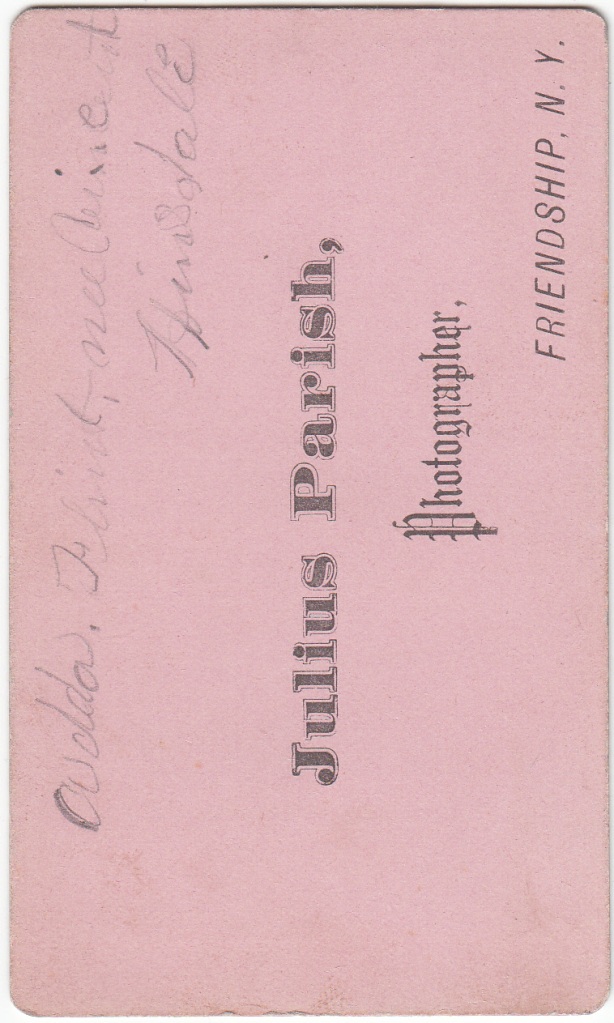 Carte de visite of a young woman identified in penciled script on the back as "Adda Flint, nee Vincent, Hinsdale". The studio is Julius Parish, photographer, Friendship, N.Y."
The image is mounted on  a heavy pink card with rounded corners which measures about 2 1/2 by 4 1/8 inches.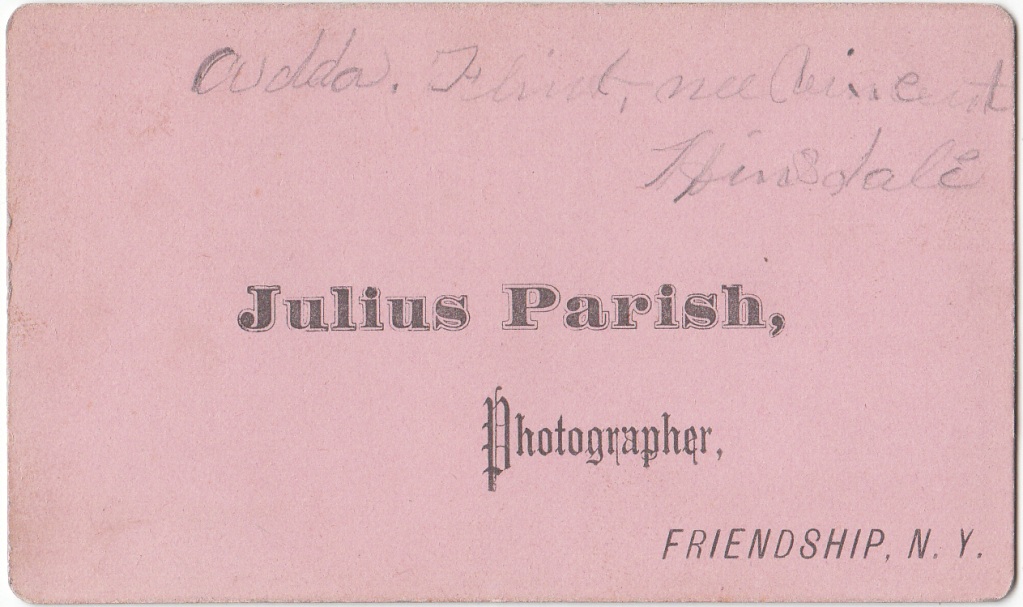 The inscription though puzzling, proved to be true. What it is saying is: Adda nee Flint, Vincent of Hinsdale, [New York]. She was the daughter of Henry or Mason H. Flint, born about 1820 in Vermont, and his wife Lydda, who appear on the 1850 and 1860 Allegany County, New York Census in Friendship. Ada M. Flint was born in July 1860 and appears on the 1880 Census when she was nineteen years old, teaching school and living with her parents. By 1900, she is married to William H. Vincent, a physician, and living in Hinsdale, Cattaraugus County, New York. She had one daughter named Genevieve Vincent, born in January 1887. In 1910, Ada M. Vincent is widowed and the superintendent of a college boarding house in Wellesley, Massachisetts. On the 1930 New York Census, she is living in Manhattan, working as a typist. Her census information included that she was twenty-three when first married.